Life after Death
What is it like for individuals who have crossed over to the other side and then come back into their ordinary lives? How did that experience affect their head and heart? How did they integrate such a deep and life-changing experience when they came back into this maddening world?
Hear from our amazing panelists who have had an NDE and how they integrated that experience in the ordinary world afterwards.
Moderated by Lisa Garr
As a result of healing a tragic brain trauma, Lisa found her own voice and became a voice of change for the world. Lisa Garr is the host and creator of The Aware Show, a transformational radio show about natural health, cutting-edge science, personal growth and spirituality since 1999. On a mission to bring practical awareness to everyday life, Lisa also hosts a Hay House Radio show called Being Aware. in the Los Angeles market, listeners hear Lisa on KPFK-90.7 FM and in New York on WBAI 99.5 FM. She is a regular weekend host on Coast to Coast AM, syndicated on over 600 stations around the world and her current series on Gaia TV is called "Inspirations on Gaia." To watch Lisa and more transformational media the Gaia network, visit her at www.InspirationsOnGaia.com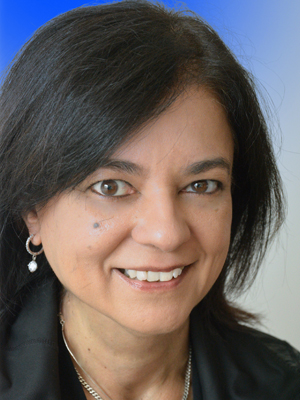 Anita Moorjani is the New York Times best-selling author of the book Dying to be Me, and a world-renowned international speaker. Doctors had given her mere hours to live on the morning of February 2, 2006. Unable to move and in a deep coma caused by the cancer that had ravaged her body, Anita tells of entering another realm where she experienced great clarity and understanding of her life and purpose here on earth. This awareness subsequently resulted in a remarkable and complete recovery of her health within weeks. www.anitamoorjani.com
Dannion Brinkley is the

New York

Times best-selling author of Saved by the Light, At Peace in the Light, and Secrets of the Light. This amazing trilogy chronicles his three unprecedented near-death experiences. Dannion has appeared on every major national television and radio show as a popular guest. For over thirty-five years, Dannion has been captivating audiences worldwide with his humor and his simple message: Life is eternal. There is no such thing as death!
Kimberly Meredith is a medical intuitive, trance channeler, psychic surgeon, hands-on healer, and spiritual teacher. Kimberly channels messages through her eyes' blinking codes as a tool of communication from God, Mother Mary, Ascended Masters, and Angels. After Kimberly's Near Death Experience, she underwent numerous tests, including with PsyTek Subtle Energy Laboratory and Research Facility and with Dr. Norm C Shealy, and the results confirmed her ability to emit scalar energy, even through walls. Kimberly has been featured in numerous major publications, and is hosting her own nationally-syndicated radio show on KCAA called "The Medical Intuitive Miracle Show."
Dr. Linda Backman

,

featured on Dr. Oz, Gaia TV, and Coast to Coast AM, is an expert regression therapist and psychologist with 40 years of private practice experience. Linda is the author of Bringing Your Soul to Light, The Evolving Soul, and Souls on Earth. Regularly teaching worldwide and at The RavenHeart Center in Boulder, Colorado, Linda has been guiding Soul Regression sessions for 25 years, surfacing Earth-based and Interplanetary past lives. www.ravenheartcenter.com



Kelly Gallagher is an award-winning documentary filmmaker and founder of Jammin'Planet Productions. As a five-time cancer thriver, Kelly is a bionic force, tackling causes from cancer to mercury toxicity and vaccine choice. After years of battling health challenges, she woke up to her true purpose and passion shifting paradigms and changing thought via cause marketing and documentaries that matter. Kelly is the Creator and Producer of the DOCTORS WHO ROCK brand, which is committed to transforming the medical world into one that cares about patients as people instead of just bottom line numbers. She is committed to putting the word HEALTH and CARE back into healthcare industry, which has ever increasingly become forced medical rule by the pharmaceutical industry.
Through their telesummits, private sessions, published books, and their membership club (the Julius Academy), Kasey and Brad Wallis and the ever-passionate high light-energy group from the other side named JULIUS are captivating and empowering, growing audiences from every walk of life and all over the world. Together, this extraordinary trio is gently awakening us from our earthly slumber and widening our awareness of how and why the illusion of this realm purposely shadows the knowing of our authentic essence as SOURCE, and the full understanding of ourselves as Masters.
JC Gordon is an international speaker, author, and Founder of the Grail Academy of Higher Consciousness. On June 25, 1996 a chainsaw kicked back and sliced his throat wide open. During his NDE he remembers with great clarity being guided to the Source of Life and downloaded with its great thought and consciousness perspective as to why life is. He returned knowing that his purpose was to transform lives through this wisdom. His two most recent books Beyond Consciousness and The Quest to Perfection are quickly being accepted as the next consciousness leap forward and ultimate evolution of mankind. www.thegrailacademy.com