TV stars and experts from 'Ancient Aliens', 'America Unearthed', and Ancient Civilization researchers team up
to share and discuss their astounding discoveries.
They all agree that History, as we have been taught, is wrong!
Join us to hear the evidence, explore ancient high technology, geological mysteries, lost cities, ancient astronauts, intriguing symbology, our cosmic origins, and the enormous cover-up of our true past. Our most exciting Panel yet in disclosing the hidden secrets of humanity's history!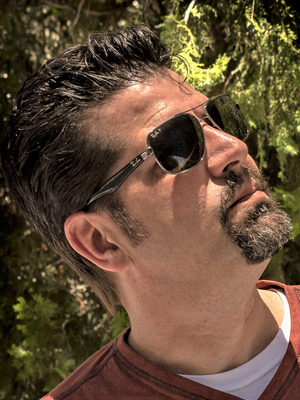 Moderator: Jimmy Church host of 'Fade to Black' on the Game Changer Network, one of the highest rated paranormal radio shows on the internet. He is also a frequent guest host on 'Coast to Coast AM'.

William Henry is an investigative mythologist, art historian and expert guide to ancient sites. A co-star and consulting producer of 'Ancient Aliens,' and host of two series on Gaia TV. Bringing to life the ancient wisdom stories through art and historic texts, he teaches the secrets of the soul from the ancient cultures, and through time and space.
Linda Moulton Howe
is the editor and reporter of her award-winning web site Earthfiles.com and host of the outstanding Earthfiles Youtube Channel. She has investigated and researched ancient sites and anomalies all over the world and has dedicated her film, television, radio and reporting career to science, medicine and earth mysteries.
Billy Carson is an expert host on the new original series "Deep Space" on Gaia TV and the series "Ancient Civilizations." He has combined forces with top anomaly hunters to form The United Family of Anomaly Hunters (UFAH). They have pioneered two new fields of science: Archeo-Astronomy and Astro-Anthropology. Billy is the author of Compendium of the Emerald Tablets.
Jason Martell
is a leading researcher specialising in ancient civilisation technologies. He is a successful entrepreneur, with a deep understanding of technology, ancient and modern. He hopes to usher in a new understanding of the Ancient Astronaut Theory and the Lost Cycles of Time.
Scott Wolter is a Forensic Geologist and host of the popular television show 'America Unearthed'. He is the founder and president of American Petrographic Services and the inventor of Archaeopetrography (a process used to date inscribed stone artifacts).
Deborah King New York Times bestselling spiritual teacher and renowned energy medicine teacher, Deborah King, is a leading authority on the legacy of Starseeds. She is currently involved with a project to bring awareness of humanity's hidden history to the world.