Fifty years ago, author and researcher Erich von Däniken asked the question
"Could the gods of our mythologies be ancient astronauts?"
With his first book Chariots of the Gods, he helped us rethink our old paradigm about the origins of humankind. Now, interest in the Ancient Astronaut Theory has become a worldwide phenomenon! Join us as we celebrate fifty years of ongoing discovery with our elite panel of visionaries.

Join host Jimmy Church along with Erich von Däniken himself and our panel of experts from the show as we celebrate the last fifty years and discuss where we are going next in reshaping the history of the world.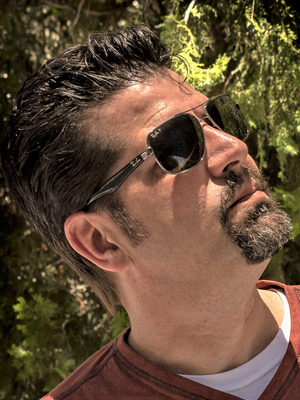 Moderator: Jimmy Church is a radio and television host for the Game Changer Network, Premier, iHeartRadio, and the History Channel. Along with hosting his live show "Fade to Black," Jimmy is a guest host on "Coast to Coast AM," and co-stars on History Channel's "Hanger One" and "The UFO Files."
Erich von Däniken is the world's most successful non-fiction writer of all time. His books have been translated into 32 languages. He has participated in numerous film and TV productions, and averages 100,000 miles per year travelling to remote places to closely examine the phenomena about which he writes. His international research organisation A.A.S.R.A./ legendadarytimes.com comprises laymen and academics from all walks of life.
Linda Moulton Howe is an Emmy Award-winning TV producer, Reporter, and Editor of Earthfiles.com. She reports regularly on Coast to Coast AM, Ancient Aliens, and her own show: PHENONEMON Radio of KGRA. Linda has explored and investigated many ancient landmarks, including sites in Turkey, Egypt, and the UK. She has devoted her career to reporting on science, medicine, and the environment.
Jason Martell has been one of the leading researchers and lecturers specializing in ancient civilization technologies for over 17 years. His research has been featured worldwide on numerous radio and TV networks such as the Discovery Channel, History Channel, SyFy Channel, and the BBC. He has dedicated his studies to Ancient Artifacts, Planet X, Ancient Astronauts, and the structures on Mars
.
Rabbi Ariel Bar Tzadok is the rabbi/director of the KosherTorah School, found online at koshertorah.com. He is a regular guest of the hit TV series Ancient Aliens. Rabbi Tzadok teaches the ancient Ascent/Aliyah school of Kabbalah, which places emphasis on experiential spirituality. The rabbi is the author of the book Aliens, Angels and Demons and other works available on Amazon.com.
Billy Carson is an expert host on the new original series "Deep Space" on Gaia TV and the series "Ancient Civilizations." He has combined forces with top anomaly hunters to form The United Family of Anomaly Hunters (UFAH). They have pioneered two new fields of science: Archeo-Astronomy and Astro-Anthropology. Billy is the author of Compendium of the Emerald Tablets.